Four Paws Veterinary Hospital is Riverview's premier Veterinary Hospital and Animal Clinic, offering pet wellness, animal acupuncture, pet dental care, dog and cat surgery, general pet surgery, and companion laser therapy. In addition to these services, we are now offering wellness ultrasounds with radiographic consult!
Your pets are part of your family and like children, they can not always communicate with you when something's not right with their health. Our staff is here to help your pet and determine what they are trying to tell you by looking at the whole animal, their lifestyle and performing a thorough physical examination.
Even for wellness exams, oftentimes problems can be found before they are actually seen by you. Our staff is committed to the care and well-being of your four-footed friends and is here to educate and assist you in the best care for your pet.
We look forward to getting to know you and your pet!
Our Veterinarians
---
Dr. Kimberly Tyson CVA, Veterinarian, Owner
Dr. Kimberly Tyson, CVA grew up in Brandon, FL with her parents Joe and Theresa Wehinger and brother, Joe. Dr. Tyson developed an early interest in medicine and a deep love for animals as a child. She graduated from Brandon High School in 1985, and started her studies at the University of South Florida. After 2 years she transferred to the University of Florida where she received her Bachelor's of Science Degree in Microbiology in 1989 and later her Doctor of Veterinary Medicine degree in 1993. Dr. Tyson now has more than 25 years of experience working as a veterinarian and enjoying the wonderful relationships developed throughout the years with clients and their pets. She serves the Riverview area where she lives with her husband and twin daughters. Dr. Tyson has additional certification in Veterinary Acupuncture from the Chi Institute. Dr. Tyson was Business Person finalist for the Riverview Chamber of Commerce for 2009 and 2010, as well as Business of the Year Finalist in 2010. Then in 2011, Four Paws Veterinary Hospital won Business of the Year. In 2017, Dr. Tyson was awarded Citizen of the Year by the Greater Riverview Chamber of Commerce and is a very active participant in her local FishHawk Riverview Rotary Club. Contact - drkim@4pawsvethospital.com NOTE: Email communication is for non medical questions only. Please call the hospital at 813-672-3687 for medical questions or concerns regarding your pet so we can address them immediately.
Dr. Heather Smithson Associate Veterinarian
I was born in Florida and grew up in Tampa. My mother will tell you that I have wanted to be a veterinarian since I was four. I graduated from the Academy of the Holy Names High School in Tampa in 1991 and started my undergraduate studies at Auburn University in Auburn, Alabama the same year. I continued my education at Auburn's College of Veterinary Medicine after three years of undergraduate work in zoology. I received my Bachelor of Science degree in Zoology in 1995 and my Doctor of Veterinary Medicine degree in 1998. During veterinary school I had the pleasure of carrying out internships at both Sea World of San Antonio, and the Navy Base in San Diego working with marine mammals. Although I have a great love for marine animals, I realized my heart is really in helping people and their pets. After graduating from Auburn, I practiced for a few years in Alabama before getting married and dragging my Alabama born husband back to Florida. I practiced full time in Englewood, Florida and then finally back home in Tampa before having our first child. After Emma was born, I decided to work outside the home only part-time and began working as a relief veterinarian. I currently live in Tampa with my husband Chris, who is also a veterinarian, and my two daughters Emma and Aubrey. Practicing with the staff and clientele here in Riverview has been a pleasure. Dr. Tyson has a great practice, excellent staff, and I am grateful to have found such an enjoyable place to work! (Even if she is a Gator.) War Eagle!
Dr. Brian Whitten Associate Veterinarian
Dr. Brian Whitten grew up in Lutz , FL and graduated from Jesuit High School in Tampa, FL. He received his Bachelors of Science degree in Zoology from the University of Florida and then went on to obtain his Doctorate Degree of Veterinary Medicine from the University of Florida in 2004. He has been practicing small animal medicine and surgery in the Tampa Bay area for over 14 years. He particularly enjoys gastroenterology, endocrinology, anatomical and clinical pathology, and working/service dogs. He has a senior cat named Bender with controlled Feline Lower Urinary Tract Disease and early Chronic Kidney Disease. He hopes to have another German Shepherd puppy in early 2019. In his free time, he enjoys hiking, fishing, music, writing, and Lightening hockey.
Our Staff
---
LaDonna Veterinary Nurse and Operations Manager
I have been in the Animal Health industry since 2003. Originally from the Midwest, I have been lucky enough to have lived all over the world. Most recently, I returned "home" after living in the Central Australian Outback. While there, I began my training and education as a veterinary nurse where I had the great pleasure to work in a large hospital that catered to all types of domestic pets and indigenous wildlife. I joined Four Paws Veterinary Hospital in January of 2010 where I continue to strive to perform the very best of compassionate nursing care.
Holly Veterinary Nurse
A true Floridian, I started my Vet Tech career at Cypress Creek in Lutz, FL where I met Dr. Tyson. Afterwards, I spent 3 years with Hillsborough County Animal Services and further continued at Santa Cruz Animal Clinic in Brandon, FL. In April of 2012, I was offered a part-time position here at Four Paws and that's my story and I am stickin' to it.
Stefanie Lead Receptionist, Ultrasound Tech/ LVT/CVT
I am originally from a small town in Western Michigan but have lived in Hawaii, Washington state, and Upstate New York before relocating to Florida in 2012. During my time in Washington, I attended the Veterinary Technology program at Pierce College and obtained my Associates in Veterinary Technology in 2001. After graduation, I worked in an Internal Medicine clinic for about a year before moving to Upstate New York, where I spent nine and a half years at a busy small animal practice and was a part of its growth from a four to a nine Doctor practice. I am happy to be a part of the Four Paws family and look forward to continue furthering my training in Ultrasound technology as well as other areas of Veterinary Technology.
Desiree Lead Veterinary Nurse
I was born and raised in California. I am new to Florida. I moved here in March of 2014 with my family, our 85 pounds mixed poodle Savannah Marie, who shares the house with Stitch a three-legged orange tabby and his sidekick Lilo who is also an orange tabby. Ever since I was a young child I have had a deep love for animals. I lived every moment I could in the equestrian world showing horses and competing in all the different categories. My favorite was Eventing! I was able to pursue this all the way into adulthood. I absolutely loved riding through the arena on my horse so in tune to each other's movements, it was as if we were one. During my life, I have had many opportunities to engage and learn about animals. When my husband and I got married we got a once in a lifetime chance to live and raise our girls on a 50,000-acre cattle ranch. It was amazing to be able to guide and watch my children share the same love for animals that I have. In the last 10 years, I have been working in veterinary hospitals. I have been thriving and pushing to learn and gain knowledge on a daily basis so that in return I can guide, and educate with compassion and knowledge. I always look for the opportunities to continue to obtain knowledge so that I am always able to give the most to everyone around me. One of the many rewards from this job is observing the love that is shared between people and their furry family members. To be able to see the light in their eyes when you witness life-changing experiences.
Rhonda Certified Veterinary Technician
I have lived in Florida all of my life, born and raised. In high school, I met one of my best friends, Mark, who is now my wonderful, loving husband. We're currently enjoying our time as newlyweds and can't wait to see what the future holds for the both of us. I've always loved animals and growing up; have always had a furry friend in the household. I currently have a cat named Zeek and hopefully in the near future will get a dog. In August 2012, I started the Veterinary Technology program at Hillsborough Community College in Plant City. With lots of hard work and dedication, help from great friends and family, I graduated in May 2014 and received my A.S. degree in Veterinary Technology. In July 2014, I passed the Veterinary Technology National Exam and officially became a Certified Veterinary Technician. While still in school, I started my career as a Vet Tech at Sierra Animal Hospital in October 2013. I was there for a little over a year and am now a current employee at Four Paws Veterinary Hospital. I started my time here in January 2015 and love my new position. The doctors, staff, clients, and patients are wonderful and I'm excited to further my journey here with them.
Kelli Veterinary Nurse
Kelli has been with Four Paws since May 2017. Prior to her joining our team full time, Kelli assisted our nurses, shadowed Dr. Tyson, and volunteered during her education in veterinary technology at HCC.
Christina Certified Veterinary Technician
I grew up in Colorado and relocated to Florida in 2014. I attended Bel-Rea Institute in Denver, CO and graduated with an Associates Degree in Veterinary Technology in 2010. I started working in my first practice as a kennel technician and eventually moved up to the technical supervisor. I joined Four Paws Veterinary Hospital after relocating from the Panhandle of Florida. It has been a pleasure working with staff and getting to know the clients and help with their furry family members!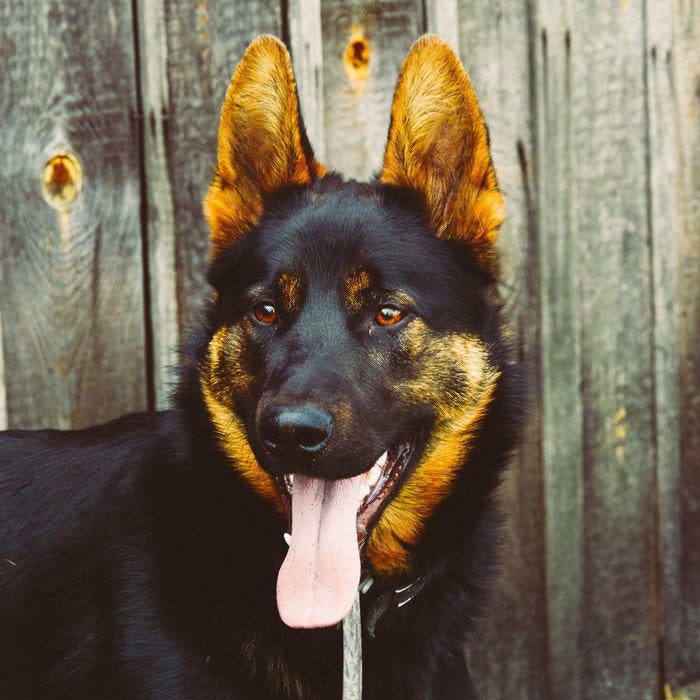 Diana Certified Veterinary Technician
I was born in South America, but raised in Florida. I was constantly around animals as a child, and I believe this is what fostered my passion for them from such a young age. Flash forward 20 years… My husband and I share a love for German Shepherds and have two of our own; CG and Nova, along with a Labrador mix named Storm.
While in the Veterinary Technology program, I was honored to do my internship at Four Paws. All of my hard work - and countless nights of studying - finally paid off in May 2019, when I graduated from Hillsborough Community College with my A.S Degree in Veterinary Technology. Shortly after graduating, I was offered a position here at Four Paws - which I happily accepted. I went on to pass the Veterinary Technology National Exam in July 2019 and achieved my goal of becoming a Certified Veterinary Technician. I love being able to be a part of this field and am always trying to learn new things and expand my knowledge!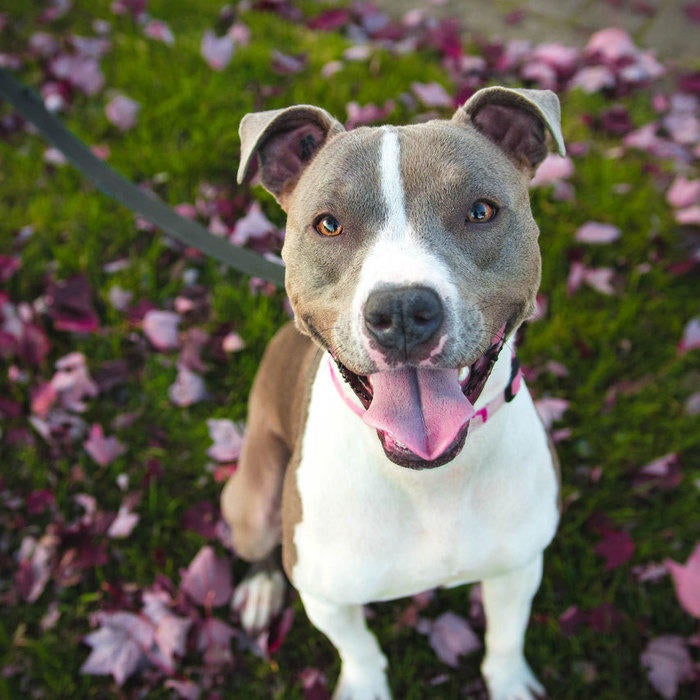 Sierra Veterinary Assistant
Growing up in a military family, change was a constant for me; new houses, new friends, and new places. The only consistent thing in my life was my family - which of course, included my dogs. Having pets as a child developed my love, passion - and most importantly - respect for animals. I am currently studying Animal Biology at USF Tampa. After obtaining a few more years of experience in various areas of the veterinary field, I hope to attend the University of Florida's College of Veterinary Medicine and earn my Doctorate of Veterinary Medicine.
Sparks Resident Feline
Sparks was abandoned in a retirement community in Dade City at about 9 months of age. She was being temporarily fed by several ladies in the park, but unfortunately, no one was able to take full responsibility for her and she was in need of medical care. She came to our attention through the parents of one of the employees of Four Paws Veterinary Hospital. She was in need of a home and we were looking for a "Hospital Kitty". Our only criteria was that she was friendly and given that she kept trying to get into everyone's house that did not seem to be an issue. She came to us thin, infested with fleas, intestinal parasites and a nasty stomach worm that took several treatments to clear up. We also vaccinated and spayed her shortly after she came to live with us. We have grown to love her and can't imagine a day here in the hospital without her. As you can see in the picture, she is right at home on her "Queen's" throne!
Hailey Resident Feline
Hailey was surrendered to us in June 2017 due some behavioral issues at her home. After a diet change and getting to know our staff, Hailey has become a permanent part of our team. Hailey's fellow feline Sparks has welcomed her like a sister. Hailey loves to lounge around in our back offices, enjoying her cat nip. Occasionally Hailey likes to perch on our lobby cat tree and enjoy the view of trees, squirrels and birds.